Regular price
Sale price
$14.95 USD
Unit price
per
Sale
Sold out
Custom formulated for reusable period cups, pads and underwear to dissolve fast, clean deep and fight stains and odor. Light as a feather, they're great for traveling or storing in a tight spot at home.

With stain fighting enzymes
With odor fighting tea tree oil
pH balanced
Ultra concentrated
Carbon negative
Works in all machines (including HE)
Great for hand wash
Septic safe
Travel friendly
No plastic
No sulfates
No dyes

No parabens and preservative
No optical brighteners
No chlorine bleach
No 1,4-dioxane
No fragrance allergens
No heavy jug
No measuring
No sticky leaks
No waste
Packaging
100% compostable, recyclable cardboard
Usage
Soak your laundry in cold water for at least 30 minutes, then pour the dirty water. Dissolve detergent in clean, cold water. Optionally, soak laundry in detergent solution for 30 minutes to an hour for best results. Then, wash soiled area thoroughly and rinse until no detergent remains.
Ingredients
Free of sulfates, fragrance, dyes, parabens, phosphate, phthalates, and more.
See full ingredient list
• Sodium cocoyl isethionate (plant-derived surfactant)
• Kaolin (absorbent clay)
• Cocomidopropyl betaine (plant-derived surfactant)
• Polyvinyl alcohol (polymer to prevent resetting)
• Water
• Alcohols, C12-18, ethoxylated (surfactant)
• Glycerol (plant-derived solvent)
• Polyether modified polysiloxane (dissolving aid)
• Trisodium citrate (eco-friendly builder)
• Saponins (plant-derived surfactant)
• Phenoxyethanol (preservative)
• Citric acid (pH balancer)
• Tea tree oil (odor fighter)
• Natural enzymes (stain fighting enzymes)

Carbon footprint
0.074 kgCO2e
Audited annually by Clean Earth Collective.
View full details
Don't love it? That's on us.
Send it back for a refund within 30 days.
Proudly carbon negative.
We offset 2x our emissions.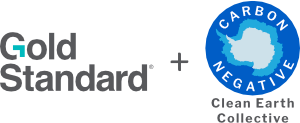 FAQ
Are period detergent sheets good for breaking down odors aside from blood?

Yes! Our period detergent sheets will work on any stains and odors.

Can I pre-soak with period detergent and then wash with regular laundry?

pre-soaking with period strips for at least 30 minutes followed by a wash with regular detergent will work well. Make sure to follow the pre-soak instructions on the box, first soaking in clean water, then throwing that water and pre-soaking with the period detergent strips in new, clean water. After pre-soaking, you can also massage the clothing gently to further affect any soiled areas.

Can period detergent strips be used in the washing machine with other laundry?

Yes! Our period detergent strips can be used in the washing machine similar to our other detergent strips. While they are formulated specially for soiled undergarmants with stains or odor such as reusable period products, they will also work with normal laundry. However, because each strip is smaller, it is advisable to use them in small loads which contain soiled laundry.

The detergent strips smell like there is a fragrance, but it says fragrance-free

Our detergent strips contain absolutely no added synthetic fragrances, though you may find they have a subtle natural odor which comes from the cleaning ingredients themselves.

What are your surfactants derived from?

Cocoyl isethionate: coconut
Cocomidopropyl betaine: coconut
Cocamide: coconut
Alcohols, C12-18, ethoxylated: corn, cassava, wheat, rice
Saponins: soapberry

Are Lazy Coconuts detergent strips tested on animals?

Our detergent strips are vegan and are not tested on animals.

Do your detergent strips work in an HE washing machine?

Yes, our strips work in all washing machines, including HE machines.

Would the product work the same if the sheet was dissolved first and then the liquid was added to the detergent dispenser of a front loader?

Yes, absolutely!

Do your detergent sheets contain soy, peas, beans, or any other legume?

No, our detergent sheets, do not contain and legumes.

Does polyvinyl alcohol (PVA) contain microplastics?

Recent studies show that polyvinyl alcohol (PVA) does not dissolve intro microplastics—PVA's high water solubility means that it dissolves into non-harmful monomers which then decompose into nutrients. There is some discussion about the conditions required in water treatment plants for this to happen, but the truth is that more research is needed in order to know conclusively. While we do not have immediate plans to release a strip without PVA, we are closely monitoring the discussion and will continue to work to make our formulation the best on the market.

References

https://www.degruyter.com/document/doi/10.1515/tsd-2020-2326/html

The high water solubility in itself implies that detergent capsule films are not within the microplastic scope.

https://faq-ans.com/en/Q%26A/page=492d5c8fdc5895f6dbfe4fd65062156c

Does Polyvinyl Alcohol contain microplastics ? PVA dissolves into a non-harmful monomer (i.e., NOT microplastics ). Scientists tell us that the monomers eventually decompose into reusable nutrients over time.

https://www.canr.msu.edu/news/trending-polyvinyl-alcohol

https://www.grove.co/blog/polyvinyl-alcohol#4iti8bqw78RnW5YXPZi8kU

https://www.forbes.com/sites/jeffkart/2021/08/08/study-says-up-to-75-of-plastics-from-detergent-pods-enter-the-environment-industry-says-they-safely-biodegrade/?sh=4039c48f796a

The objective was to estimate nationwide emissions of PVA from the domestic use of laundry and dish detergent pods. Researchers concluded that as much as 75% of PVA from detergent pods goes untreated in the United States, with [more than 8,000 tons](https://plasticoceans.org/detergent-pods-contributing-to-plastic-pollution/) per year entering the environment.

https://www.eurekalert.org/news-releases/923669

"According to our model, most of the PVA just passes through the treatment plant," Kelkar said. "And then it depends. It might completely biodegrade if the environmental conditions are met. And if they're not met, say in a cool area where the bacterial activity is relatively low, it's unknown what happens to this large amount of polyvinyl alcohol."

Is polyvinyl alcohol (PVA) plastic?

While PVA is plastic-like, it differs from conventional plastics in that it can biodegrade fully into minerals when consumed by certain strains of bacteria. The best description of PVA would be that it is a water-soluble synthetic polymer. Recent studies show that PVA also does not dissolve intro microplastics. There is some discussion about the conditions required in water treatment plants for this to happen, but more research is needed to have a conclusive answer. We continue to monitor this discussion closely.

Reference: https://www.sciencedirect.com/topics/earth-and-planetary-sciences/polyvinyl-alcohol

Why don't sheets fully dissolve or stick on drum or clothes?

If your detergent sheets didn't fully dissolve, it means that there was not adequate water pressure or volume surrounding the sheet during the wash cycle. This can happen if they get stuck on folded clothing that prevent water from circulating around the sheet or other similar situations. There are many ways to prevent this from happening, including:

1. Place strips directly in front of water jets in your washing machine to ensure they can dissolve easily
2. Place detergent sheets in detergent wash compartment instead of directly into the drum (though we recommend placing in drum if you aren't experiencing problems)
3. Pre-dissolving your detergent sheets in a small quantity of water, then adding that water directly into your washing machine drum

Do your strips work in cold water?

Yes! You can use our detergent strip in hot or cold water.

Do your detergent sheets need to be stored in a closed container?

No, our sheets don't need to be stored in a closed container, and can be stored in the original packaging after opening. But placing them inside of a sealed/closed container (e.g. glass container or zip lock bag) won't hurt, and can offer some extra protection in cases like direct exposure to excess moisture.

Will the strips store well in hot, humid climates such as tropical forests, or will they dissolve in the package?

As long as the strips don't come in direct contact with water, they will stay preserved in the package without dissolving, even in high humidity environments.